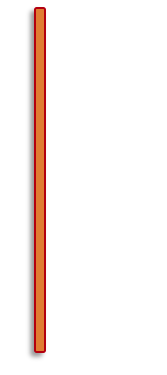 Service

Based on my professional experience, I would like to offer you the following services:

Medical Writing

Preparation of scientific publications on the basis of scientific literature and/or scientific studies in the field of pharmacy, biology, medicine, etc.. The publications to be written (gladly also together with other authors) can present new scientific results or also be review articles.

Writing for nonclinical / clinical studies

Preparation of study plans for clinical or non-clinical studies.

Writing clinical or non-clinical study reports based on statistical evaluation reports.

Tabulated summary of clinical or non-clinical data, including a rating according to your target criteria.

Dossiers for medicinal products for marketing authoritation (CTD format)

Dossier parts for your application for marketing authorization:

- Nonclinical: Module 2.4, 2.6 and Module 4

- Clinical: Module 2.5, 2.7 and Module 5

- Pharmaceutical quality: Module 2.3 and Module 3

- Forms etc.: Module 1

- or equivalent Vet Dossier parts

Gap analysis of existing dossiers or dossier parts - checking for content-related completeness.

Independent scientific expert:

- Non-clinical expert for your human medicine.

- Expert on the efficacy or safety of your veterinary medicinal product.

Dossier Life Cycle Management, communication with the drug authorities, submission of registration documents and variations.

Presentations and customer workshops

Negotiations and communication with authorities in Germany and other European countries

Communication and networking with key opinion leaders, industry partners, CROs, contractors, etc.

Development of product-specific regulatory strategies

Scouting – search for innovative products, ingredients and delivery forms

Contract design and verification according to customer-specific content-related aspects

Design of simple product or service websites including the integration of scientific or product data during the design phase, e.g.: www.zintona.at; www.herbalist-doc.com
Dear Visitor and Potential Client,
In the biomedical, pharmacological and pharmaceutical fields, I have around 15 years of experience, working as Senior Consultant and Regulatory Affairs Manager.
I have completed projects for around 100 clients over these years, receiving great customer satisfaction.
Quickly, I familiarize myself with new topics and scientific data.
In a reliable way I make the required data available in the desired format.
I keep strict confidentiality on any client data and any documents I produce for my customers.
Please contact me to receive an offer for your project.