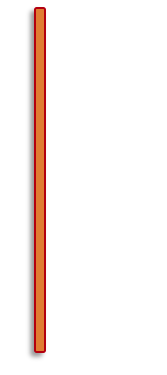 Curriculum Vitae

Margret I. Moré, Ph. D

Dergree in Microbiology, Cornell University, Ithaca NY, U.S.A


Medical Writer,
Nonclinical Expert,
Regulatory Affairs Manager,
Senior Consultant

living in Berlin, Germany

born 1970




Professional experience

07/2019 - current
Independent occupation as Consultant and Medical Writer
01/2010 –06/2019

Independent sideline occupation as Consultant and Medical Writer

11/2013 – 06/2019

Regulatory Affairs Manager for DendroPharm GmbH (part time)
- Regulatory affairs
- Toxicological research in vivo & in vitro

11/2005 – 08/2018

analyze & realize AG, Berlin (since 2009 as Senior Consultant), project management in Regulatory Affairs and Consulting & Strategic Innovation.

09/1997 – 04/2004

Scientist at the Max-Delbrück-Center for Molecular Medicine (MDC) in Berlin-Buch. Lab-research about the in vivo function of the neural membrane proteins CALEB-M and NrCAM. Project management of the analysis of N-Cadherin deficient zebra fish.

01/1997 – 06/1997

Cornell University, Ithaca, NY, USA: Post-doctoral research as continuation of doctoral work - research on the enzyme function of the autoinducer synthase TraI of Agrobacterium tumefaciens.

Education and Ph.D.

1997

Ph.D. from Cornell University in microbiology

1993 – 1997

Doctoral research in Prof. Stephen C. Winans' Labor about the regulation of bacterial conjugation in Agrobacterium tumefaciens und E. coli

1993 – 1994

Teaching assistant for undergraduate courses (Microbiology Lab and Theory)
Graduate study in Microbiology at Cornell University, Ithaca, NY, U.S.A.

1992

Bachelors degree with "very good" in biology (botany, zoology) and "very good" in chemistry and physics

1989 – 1992

Study of biology at the Universität Hamburg
University courses in botany, zoology, chemistry, physics and soil science

1980 – 1989

High School degree with a 1.3 GPA "very good", Gymnasium Wentorf, near Hamburg

Selection of Projects

Co-founder of DendroPharm GmbH

Co-development of business plan
Development of regulatory route for new excipients, regulatory coordination & VetDossier writing
Planning and study coordination of veterinary clinical trials
Study director of two pharmacokinetic studies at the Charié, Berlin
Co-development of QM-system for ISO9001 certification
Authority meetings

Data analysis of clinical/nonclinical study data, including biostatistical interpretation, manuscript writing and publication

E.g. regarding clinical study data of a dental medical device, a cholesterol-lowering product, a product preventing cognitive decline in elderly, a product for reducing heartburn, a product for gonarthritis pain reduction
E.g. regarding toxicological study data for a nutraceutical ingredient for improved metabolic health

Review writing

In the field of gastroenterology and herbal medicine

Writing, review and quality control of marketing authorization dossiers (CTDs/eCTDs) for different drugs

Traditional herbal medicinal products, including proof of tradition and authority meetings
(Germany, Sweden, Great Britain, Netherlands)
Well-established use drugs
Homeopathic drugs

In particular:

- Non-clinical: Module 2.4 (expert statement), 2.6 and Module 4

- Clinic: module 2.5 (expert statement), 2.7 and module 5

- Pharmaceutical Quality (CMC): Module 2.3 (expert statement) and Module 3: Construction and/or dossier changes (variations) and life cycle management for around 25 Quality dossiers.

- Forms etc .: Module 1

- Or equivalent vet dossier parts

Writing of other scientific expert statements

E.g. scientific consulting and writing of expert statements to counter authority notices of defects.
E.g. Expert statement during product development for an Asian Company
E.g. Expert statement for the scientific support of a US court procedure

Analysis of market data & sales trends & regulatory requirements; preparation of a product development plan

E.g. for a special protein-product for the prevention/treatment of infective diarrhoea
E.g. for herbal products and compounds from Southern Africa
E.g. for product positioning of herbal extracts in Europe for an Asian Company
E.g. for the use of medicinal cannabis within the EU

Product developments for new herbal drugs for the treatment of rheumatoid arthritis/ osteoarthritis

Determination of all necessary nonclinical and clinical studies
Planning of the quality parameters for drug substance and product quality (CMC)
Authority meetings to confirm the planned studies and the quality specifications.

Writing of Novel Food dossiers

E.g. for the EU market entry of an anti-oxidative herbal compound, for an Eastern-European company.
E.g. for the EU market entry of two traditional foods from Southern Africa

Planning and management of nonclinical studies

E.g. for a drug against common cold or a drug to treat diarrhoea
E.g. a pharmacokinetic study for a dermal drug excipient

Writing of study plans for phase II and III clinical studies

E.g. for a drug to treat osteoarthritis for a large US company

Raw material sourcing in Asia and South Africa

For food and drug purposes

Scholarships

1999-2004

"Liebig scholarship" from the funds of the chemical industry for post doctorate candidates

1997-1999

MDC Post-Doc Stipend

1993-1994

Teaching Assistantship, Section of Microbiology, Cornell University

1993

Bernhard Davis Scholarship

1992-1993

Direct exchange scholarship, Cornell Abroad Program

1992

Fulbright Travel Grant

Skills and Interests

Computer skills

CTD writing (NeeS)
MS-Office
Data bank research (e.g. Medline, DIMDI/AMIS)
Image construction and processing (e.g. Photoshop, CorelDRAW)
Web page construction (e.g. www.zintona.at)
Agency software (TROI)

Language proficiency

Business fluent English, basic knowledge French and Latin

Personal interests

My children, gardening, hiking, painting

Publications (Numerous poster abstratcs not listed; * = corresponding author)
Böhm D, Volkmann M, Haag R, Moré MI, Schuricht K-U, Vöster J, More SD, Kohn B (2021) Behandlung feliner Hyperthyreose mit Thiamazol – Randomisierte kontrollierte multizentrische Studie zum Nachweis der Nichtunterlegenheit einer transdermalen Nanocarrier-Formulierung gegenüber der oralen Standardtherapie. Berliner und Münchner Tierärztliche Wochenschrift (134) 1-13.
Papandreou, C, Moré M, and Bellamine, A (2020) Trimethylamine N-Oxide in relation to cardiometabolic health—cause or effect? Nutrients 12 (5), 1330, https://doi.org/10.3390/nu12051330
Moré MI, Postrach E, Bothe G, Heinritz S, Uebelhack R (2020) A dose-escalation study demonstrates the safety and tolerability of cellobiose in healthy subjects. Nutrients 12 (1), 64, https://doi.org/10.3390/nu12010064
Gruendwald J, Uebelhack R, Moré MI* (2019) Rosa canina - Rose hip pharmacological ingredients and molecular mechanics counteracting osteoarthritis – a systematic review. Phytomedicine, 60, 152958: 1-10. https://doi.org/10.1016/j.phymed.2019.152958
Gauruder-Burmester A, Heim S, Patz B, Seibt S. (Medical writing Moré MI). A Curcurbita pepo - Rhus aromatica - Humulus lupulus combination reduces overactive bladder symptoms in women – a noninterventional study. Planta Med 85(13): 1044-1053, https://doi.org/10.1055/a-0946-2280
Moré MI* (2019) Saccharomyces boulardii CNCM I-745 — die medizinische Hefe verbessert die Funktion intestinaler Enzyme, MMW - Fortschritte der Medizin, 161(4), 20-24, https://doi.org/10.1007/s15006-019-0290-5
Heim S, Seibt S, Stier H and Moré MI, (2018) Uromedic® Pumpkin Seed Derived Δ7-Sterols, Extract and Oil Inhibit 5α-Reductases and Bind to Androgen Receptor in Vitro. Pharmacology & Pharmacy , 9, 193-207. https://doi.org/10.4236/pp.2018.96015
Moré MI , Libera M, Paulus F, Fleige E, Moré SD. (2018) Regulatory and risk assessment perspective for core-multishell nanocarriers: a novel excipient on its way towards marketing authorization. Book chapter 4, Elsevier, Souto-1631289.
Moré MI, and Vandenplas Y (2018) Saccharomyces boulardii CNCM I-745 Improves Intestinal Enzyme Function: A Trophic Effects Review. Clinical Medicine Insights: Gastroenterology 11: 1–14. DOI: 10.1177/1179552217752679
Brunken L, Piekarska M, Navarro L, Ashraf MI, Moré MI, Moré S (2017) Zulassung von Nanomaterialien vom Typ DendroSol. pharmind 79, Nr 11, 1539-1546.
Moré MI, Gruenwald J, Pohl U, Uebelhack R. (2017) A Rosa canina - Urtica dioica - Harpagophytum procumbens/zeyheri Combination Significantly Reduces Gonarthritis Symptoms in a Randomized, Placebo-Controlled Double-Blind Study. Planta Med. Jun 14. doi: 10.1055/s-0043-112750.
Moré MI, Rutenberg D (2017) Soy Lecithin-Derived Phosphatidylserine Plus Phosphatidic Acid: Effects on Brain Functions in Elderly Patients with Alzheimer's Disease and Dementia. Aging Sci 5:179. doi: 10.4172/2329- 8847.1000179
Moré MI, Swidsinski A. (2015) Saccharomyces boulardii unterstützt die Regenerierung der intestinalen Mikrobiota bei diarrhoeischen und antibiotischen Dysbiosen. MMW-Fortschritte der Medizin157 (S6) 14-18.
Moré MI, Swidsinski A. (2015) Saccharomyces boulardii CNCM I-745 supports regeneration of the intestinal microbiota after diarrheic dysbiosis - a review. Clin Exp Gastroenterol. 11,237-55. doi: 10.2147/CEG.S85574.
Moré MI, Freitas U, Rutenberg D. (2014). Positive Effects of Soy Lecithin-Derived Phosphatidylserine plus Phosphatidic Acid on Memory, Cognition, Daily Functioning, and Mood in Elderly Patients with Alzheimer's Disease and Dementia. Advances in Therapy 31, 1247-1262.
Moré MI, Kenley D. (2014) Safety and Metabolism of AOD9604, a Novel Nutraceutical Ingredient for Improved Metabolic Health. J Endocrinol Metab. 2014;4(3):64-77.
Holz C, Alexander C, Balcke C, Moré MI, Auinger A, Bauer M, Junker L, Grünwald J, Lang C, Pompejus M. (2013) Lactobacillus paracasei DSMZ16671 Reduces Mutans Streptococci: A Short-Term Pilot Study. Probiotics & Antimicro. Prot. DOI 10.1007/s12602-013-9148-9
Grünwald J and Jänicke C. Scientific support: Hardewig I, Köhler I, Freder J, Mönke-Liebig S, Moré MI. (2006) Book: Alternativ heilen. Kompetenter Rat aus Wissenschaft und Praxis. GU Verlag.
Jüttner R, Moré MI, Das D, Babich A, Meier J, Henning M, Erdmann B, Müller E-C, Otto A, Grantyn R, and Rathjen FG. (2005) Impaired synapse function during postnatal development in the absence of CALEB, an EGF-like protein processed by neuronal activity. Neuron46, 233-245.
Erdmann B, Kirsch F-P, Rathjen FG, Moré MI. (2003) N-Cadherin is essential for retinal lamination in the zebrafish. Dev. Dyn. 226, 570-577.
Schmidt H, Werner M, Heppenstall PA, Henning M, Moré MI, Kühbandner S, Lewin GR, Hofmann F, Feil R, Rathjen FG. (2002). cGMP-mediated signalling via cGKI alpha is required for the guidance and connectivity of sensory axons. J. Cell Biol. 159, 489-498.
Moré MI, Kirsch F-P, Rathjen FG. (2001). Targeted ablation of NrCAM or ankyrin-B results in disorganized lens fibres leading to cataract formation. J. Cell Biol. 154, 187-196.
Paterson S, Moré MI, Pillay G, Cellini C, Woodgate R, Walker GC, Iyer VN, Winans SC. (1999). Genetic analysis of the mobilization and leading regions of the IncN plasmids pKM101 and pCU1. J. Bacteriol.181, 2572-2583.
Winans SC, Zhu J, and Moré MI (1999). Cell density-dependent gene expression by Agrobacterium tumefaciens during colonization of crown gall tumors. in Cell-Cell Signaling in Bacteria; book chapter. G. M. Dunny, and S. C. Winans (Eds). ASM Press, Washington, D. C.
J. Zhu, J. W. Beaber, Moré MI, C. Fuqua, A. Eberhard, S. C. Winans (1998). Analogs of the autoinducer 3-oxooctanoyl-homoserine lactone strongly inhibit activity of the TraR protein of Agrobacterium tumefaciens. J. Bacteriol. 180, 5398-5405.
Moré MI (1997) Regulation of conjugal transfer: Quorum dependent positive regulation of conjugation in Agrobacterium tumefaciens und negative regulation of conjugal operons by KorA und KorB of the IncN plasmid pKM101 in E. coli. Ph. D. Thesis, Cornell University, Section of Microbiology.
inger LD, Moré MI, Eberhard A, Winans SC. (1996) A novel synthetic method for the preparation of 3-oxoacylcoenzyme A and acyl carrier protein derivatives. B. S. Honors Thesis, Ithaca College, Department of Chemistry.
Winans SC, Wang L, Dwen P, Fuqua C, Moré MI, Alt-Mörbe J, Stryker J, Burbea M (1996). Transcriptional regulation of conjugal transfer genes of octopine-type Ti plasmids. pp. 59-74. in Crown Gall: Advances in Understanding Interkingdom Gene Transfer; book chapter. W. Ream and S.B. Gelvin (Eds). American Phytopathology Society, St Paul.
Winans SC and Moré MI (1996). Response to: The inner workings of a quorum sensing signal generator, S. Swift, G. S. A. B. Stewart and P. Williams. TIM 4, 465-466.
Moré MI, Finger LD, Stryker JL, Eberhard A, Fuqua C, Winans SC. (1996) Enzymatic synthesis of a quorum-sensing autoinducer through the use of defined substrates. Science 272, 1655-1658.
Moré MI, Pohlman RF, Winans SC (1996). Genes encoding the pKM101 mating pore are negatively regulated by the plasmid-encoded KorA and KorB proteins. J. Bacteriol. 178, 4392-4399.
Silva MC, Moré MI, Batt CA (1995). Development of a molecular detection method for naphthalene degrading pseudomonads. FEMS Microbiol. Ecol. 18, 225-235.
Moré MI, Herrick JB, Silva MC, Ghiorse WC, Madsen EL (1994). Quantitative cell lysis of indigenous microorganisms and rapid extraction of microbial DNA from sediment.Appl. Env. Microbiol. 60, 1572-1580.
Pohlman RF, Liu F, Moré MI, Winans SC (1993). Genetic and biochemical analysis of an endonuclease encoded by the IncN plasmid pKM101. Nucl. Acid. Res. 21, 4867-4872.