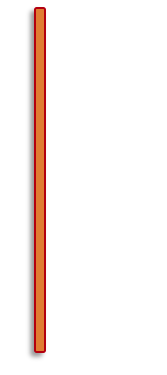 Lebenslauf

Margret I. Moré, Ph. D

Abschluss in Mikrobiologie, Cornell University, Ithaca NY, U.S.A.


Medical Writer,
Gutachterin; Nonclinical Expert,
Regulatory Affairs Manager,
Senior Consultant

wohnhaft in Berlin, Deutschland

Jahrgang 1970




Berufliche Erfahrung

01/2010 – jetzt

Unabhängiger Nebenberuf als Beraterin (Consultant) und Medical Writer

12/2012 – jetzt

Regulatory Affairs Manager für DendroPharm GmbH (Teilzeit)
- Regulatory affairs
- Toxikologische Forschung in vivo & in vitro

11/2005 – 08/2018

analyze & realize AG, Berlin (seit 2009 als Senior Consultant), Project Management in Regulatory Affairs und Consulting & Strategic Innovation.

09/1997 – 04/2004

Wissenschaftliche Mitarbeiterin am Max-Delbrück-Zentrum für Molekulare Medizin (MDC) in Berlin-Buch. Laboruntersuchungen zur in vivo-Funktion der neuralen Membranproteine CALEB-M und NrCAM. Projektmanagement der Analyse von Zebra-Fischen mit N-Cadherin-Defizienz.

01/1997 – 06/1997

Cornell University, Ithaca, NY, USA: Post-doc Forschung zur Weiterführung der Promotionsarbeit - Erforschung der Enzymfunktion der Autoinducer-Synthase TraI von Agrobacterium tumefaciens

Bildung und Doktorarbeit

1997

Ph.D. von der Cornell University in Mikrobiologie

1993 – 1997

Doktorarbeit in Prof. Stephen C. Winans' Labor über die Regulation der bakteriellen Konjugation in Agrobacterium tumefaciens und E. coli

1993 – 1994

Lehrassistent für Grundstudiengänge (Microbiology Lab und Theory)
Diplomstudium in Mikrobiologie an der Cornell University, Ithaca, New York, USA.

1992

Vordiplom mit "sehr gut" in Biologie (Botanik, Zoologie) und "sehr gut" in Chemie und Physik

1989 – 1992

Biologiestudium an der Universität Hamburg
Univeritätskurse in Botanik, Zoologie, Chemie, Physik und Bodenkunde

1980 – 1989

Abitur, Durchschnittsnote 1,3 "sehr gut", Gymnasium Wentorf bei Hamburg

Ausgewählte Projekte

Mitgründerin von DendroPharm GmbH

Mitentwicklung des Businessplans
Entwicklung eines regulatorischen Weges für neue Hilfsstoffe, regulatorische Koordination und Schreiben des VetDossiers
Planung und Studienkoordination von veterinärmedizinischen klinischen Studien
Studienleiterin zweier pharmakokinetischer Studien am Charié, Berlin
Mitentwicklung des QM-Systems zur ISO9001-Zertifizierung
Beratungsgespräche mit Behörden

Datenanalyse klinischer / nichtklinischer Studiendaten, einschließlich biostatistischer Interpretation, Manuskript und Veröffentlichung

Z.B. in Bezug auf klinische Studiendaten eines zahnmedizinischen Produktes, eines cholesterinsenkenden Produkts, eines Produkts, das den kognitiven Rückgang bei älteren Menschen verhindert, ein Produkt zur Verringerung von Sodbrennen, ein Produkt zur Verringerung der Gonarthroseschmerzen
Z.B. in Bezug auf toxikologische Studiendaten für einen nutrazeutischen Bestandteil zur Verbesserung der Stoffwechselgesundheit

Schreiben von Übersichtsartikeln

auf dem Gebiet der Gastroenterologie

Erstellung, Überprüfung und Qualitätskontrolle von Zulassungsdossiers (CTDs / eCTDs) für verschiedene Arzneimittel

Traditionelle pflanzliche Arzneimittel, einschließlich eines Nachweises von Tradition und Beratungsgesprächen mit Behörden
(Deutschland, Schweden, Großbritannien, Niederlande)
Well-established use Arzneimittel
Homeopathische Arzneimittel

Insbesondere:

- Nichtklinik: Modul 2.4 (Expertengutachten), 2.6 und Modul 4

- Klinik: Modul 2.5 (Expertengutachten), 2.7 und Modul 5

- Pharmazeutische Qualität: Modul 2.3 (Expertengutachten) und Modul 3

- Formulare etc.: Modul 1

- Oder äquivalente Vet Dossier Teile

Verfassen von sonstigen wissenschaftlichen Gutachten

Z.B. wissenschaftliche Beratung und Verfassen von Gutachten zur Beantwortung behördlicher Mängelrügen.
Z.B. Gutachten während der Produktentwicklung für ein asiatisches Unternehmen
Z.B. Gutachten zur wissenschaftlichen Unterstützung eines US-amerikanischen Gerichtsverfahrens

Analyse von Marktdaten, Umsatztrends und regulatorischen Anforderungen; Erstellung eines Produktentwicklungsplans

Z.B. für ein spezielles Proteinprodukt zur Vorbeugung / Behandlung von infektiöser Diarrhoe
Z.B. für pflanzliche Produkte und Verbindungen aus dem südlichen Afrika
Z.B. für die Produktpositionierung von Kräuterextrakten in Europa für ein asiatisches Unternehmen
Z.B. für die Verwendung von medizinischem Cannabis in der EU

Produktentwicklungen für neue pflanzliche Arzneimittel zur Behandlung von rheumatoider Arthritis / Arthrose

Festlegung aller notwendigen nichtklinischen und klinischen Studien
Planung der Qualitätsparameter für Arzneimittelsubstanz und Produktqualität (CMC)
Beratungsgespräche mit Behörden zur Bestätigung der geplanten Studienplanung und der Qualitätsspezifikationen

Schreiben von Novel Food Dossiers

Z.B. für den EU-Markteintritt eines antioxidativen pflanzlichen Wirkstoffs für ein osteuropäisches Unternehmen.

Planung und Management nichtklinischer Studien

Z.B. für ein Medikament gegen Erkältung oder ein Medikament zur Behandlung von Durchfall
Z.B. eine pharmakokinetische Studie für einen dermal applizierten Hilfsstoff

Erstellung von Studienplänen für klinische Studien der Phasen II & III

Z.B. für ein Medikament zur Behandlung von Arthrose für ein großes US-Unternehmen

Rohstoffbeschaffung in Asien und Südafrika

Für Lebensmittel- und Arzneimittelzwecke

Stipendien

1999 – 2004

"Liebig Stipendium" aus Mitteln der chemischen Industrie für Postdoktoranden

1997 – 1999

MDC Post-Doc Stipendium

1993 – 1994

Lehrassistenz (Lehrbeteiligung, dafür Erlass der Studiengebühren), Abteilung für Mikrobiologie, Cornell University

1993

Bernhard Davis Stipendium

1992 – 1993

Direktes Austauschstipendium, Cornell Abroad Programm

1992

Fulbright Reisestipendium

Fähigkeiten und Interessen

Computerkenntnisse

CTD Schreiben (NeeS)
MS-Office
Datenbankrecherche (e.g. Medline, DIMDI/AMIS)
Bildaufbau und -verarbeitung (e.g. Photoshop, CorelDRAW)
Webseitenerstellung (e.g. www.zintona.at)
Agentur-Software (TROI)

Sprachkenntnisse

Verhandlungssicheres Englisch, Grundkenntnisse Französisch und Latein

Persönliche Interessen

Meine Kinder, Gartenarbeit, Wandern, Malerei

Veröffentlichungen (Diverse Poster sind nicht aufgeführt)
Heim S, Seibt S, Stier H and Moré MI, (2018) Uromedic® Pumpkin Seed Derived Δ7-Sterols, Extract and Oil Inhibit 5α-Reductases and Bind to Androgen Receptor in Vitro. Pharmacology & Pharmacy , 9, 193-207. https://doi.org/10.4236/pp.2018.96015
Moré MI , Libera M, Paulus F, Fleige E, Moré SD. (2018) Regulatory and risk assessment perspective for core-multishell nanocarriers: a novel excipient on its way towards marketing authorization. Book chapter 4, Elsevier, Souto-1631289.
Moré MI, and Vandenplas Y (2018) Saccharomyces boulardii CNCM I-745 Improves Intestinal Enzyme Function: A Trophic Effects Review. Clinical Medicine Insights: Gastroenterology 11: 1–14. DOI: 10.1177/1179552217752679
Brunken L, Piekarska M, Navarro L, Ashraf MI, Moré MI, Moré S (2017) Zulassung von Nanomaterialien vom Typ DendroSol. pharmind 79, Nr 11, 1539-1546.
Moré MI, Gruenwald J, Pohl U, Uebelhack R. (2017) A Rosa canina - Urtica dioica - Harpagophytum procumbens/zeyheri Combination Significantly Reduces Gonarthritis Symptoms in a Randomized, Placebo-Controlled Double-Blind Study. Planta Med. Jun 14. doi: 10.1055/s-0043-112750.
Moré MI, Rutenberg D (2017) Soy Lecithin-Derived Phosphatidylserine Plus Phosphatidic Acid: Effects on Brain Functions in Elderly Patients with Alzheimer's Disease and Dementia. Aging Sci 5:179. doi: 10.4172/2329- 8847.1000179
Moré MI, Swidsinski A. (2015) Saccharomyces boulardii unterstützt die Regenerierung der intestinalen Mikrobiota bei diarrhoeischen und antibiotischen Dysbiosen. MMW-Fortschritte der Medizin157 (S6) 14-18.
Moré MI, Swidsinski A. (2015) Saccharomyces boulardii CNCM I-745 supports regeneration of the intestinal microbiota after diarrheic dysbiosis - a review. Clin Exp Gastroenterol. 11,237-55. doi: 10.2147/CEG.S85574.
Moré MI, Freitas U, Rutenberg D. (2014). Positive Effects of Soy Lecithin-Derived Phosphatidylserine plus Phosphatidic Acid on Memory, Cognition, Daily Functioning, and Mood in Elderly Patients with Alzheimer's Disease and Dementia. Advances in Therapy 31, 1247-1262.
Moré MI, Kenley D. (2014) Safety and Metabolism of AOD9604, a Novel Nutraceutical Ingredient for Improved Metabolic Health. J Endocrinol Metab. 2014;4(3):64-77.
Holz C, Alexander C, Balcke C, Moré MI, Auinger A, Bauer M, Junker L, Grünwald J, Lang C, Pompejus M. (2013) Lactobacillus paracasei DSMZ16671 Reduces Mutans Streptococci: A Short-Term Pilot Study. Probiotics & Antimicro. Prot. DOI 10.1007/s12602-013-9148-9
Grünwald J and Jänicke C. Scientific support: Hardewig I, Köhler I, Freder J, Mönke-Liebig S, Moré MI. (2006) Book: Alternativ heilen. Kompetenter Rat aus Wissenschaft und Praxis. GU Verlag.
Jüttner R, Moré MI, Das D, Babich A, Meier J, Henning M, Erdmann B, Müller E-C, Otto A, Grantyn R, and Rathjen FG. (2005) Impaired synapse function during postnatal development in the absence of CALEB, an EGF-like protein processed by neuronal activity. Neuron46, 233-245.
Erdmann B, Kirsch F-P, Rathjen FG, Moré MI. (2003) N-Cadherin is essential for retinal lamination in the zebrafish. Dev. Dyn. 226, 570-577.
Schmidt H, Werner M, Heppenstall PA, Henning M, Moré MI, Kühbandner S, Lewin GR, Hofmann F, Feil R, Rathjen FG. (2002). cGMP-mediated signalling via cGKI alpha is required for the guidance and connectivity of sensory axons. J. Cell Biol. 159, 489-498.
Moré MI, Kirsch F-P, Rathjen FG. (2001). Targeted ablation of NrCAM or ankyrin-B results in disorganized lens fibres leading to cataract formation. J. Cell Biol. 154, 187-196.
Paterson S, Moré MI, Pillay G, Cellini C, Woodgate R, Walker GC, Iyer VN, Winans SC. (1999). Genetic analysis of the mobilization and leading regions of the IncN plasmids pKM101 and pCU1. J. Bacteriol.181, 2572-2583.
Winans SC, Zhu J, and Moré MI (1999). Cell density-dependent gene expression by Agrobacterium tumefaciens during colonization of crown gall tumors. in Cell-Cell Signaling in Bacteria; book chapter. G. M. Dunny, and S. C. Winans (Eds). ASM Press, Washington, D. C.
J. Zhu, J. W. Beaber, Moré MI, C. Fuqua, A. Eberhard, S. C. Winans (1998). Analogs of the autoinducer 3-oxooctanoyl-homoserine lactone strongly inhibit activity of the TraR protein of Agrobacterium tumefaciens. J. Bacteriol. 180, 5398-5405.
Moré MI (1997) Regulation of conjugal transfer: Quorum dependent positive regulation of conjugation in Agrobacterium tumefaciens und negative regulation of conjugal operons by KorA und KorB of the IncN plasmid pKM101 in E. coli. Ph. D. Thesis, Cornell University, Section of Microbiology.
inger LD, Moré MI, Eberhard A, Winans SC. (1996) A novel synthetic method for the preparation of 3-oxoacylcoenzyme A and acyl carrier protein derivatives. B. S. Honors Thesis, Ithaca College, Department of Chemistry.
Winans SC, Wang L, Dwen P, Fuqua C, Moré MI, Alt-Mörbe J, Stryker J, Burbea M (1996). Transcriptional regulation of conjugal transfer genes of octopine-type Ti plasmids. pp. 59-74. in Crown Gall: Advances in Understanding Interkingdom Gene Transfer; book chapter. W. Ream and S.B. Gelvin (Eds). American Phytopathology Society, St Paul.
Winans SC and Moré MI (1996). Response to: The inner workings of a quorum sensing signal generator, S. Swift, G. S. A. B. Stewart and P. Williams. TIM 4, 465-466.
Moré MI, Finger LD, Stryker JL, Eberhard A, Fuqua C, Winans SC. (1996) Enzymatic synthesis of a quorum-sensing autoinducer through the use of defined substrates. Science 272, 1655-1658.
Moré MI, Pohlman RF, Winans SC (1996). Genes encoding the pKM101 mating pore are negatively regulated by the plasmid-encoded KorA and KorB proteins. J. Bacteriol. 178, 4392-4399.
Silva MC, Moré MI, Batt CA (1995). Development of a molecular detection method for naphthalene degrading pseudomonads. FEMS Microbiol. Ecol. 18, 225-235.
Moré MI, Herrick JB, Silva MC, Ghiorse WC, Madsen EL (1994). Quantitative cell lysis of indigenous microorganisms and rapid extraction of microbial DNA from sediment.Appl. Env. Microbiol. 60, 1572-1580.
Pohlman RF, Liu F, Moré MI, Winans SC (1993). Genetic and biochemical analysis of an endonuclease encoded by the IncN plasmid pKM101. Nucl. Acid. Res. 21, 4867-4872.